What subjects are taught in interior designing?
Interior design is the field of innovation and planning of a space through which students get an opportunity to showcase their skills and creativity on a completely blank canvas. The Interior Design course in Pune sets a creative way of training through interesting learning modules.
"An interior is the natural projection of the soul."- Coco Chanel
"Design is not just what it looks like and feels like. Design is how it works." – Steve Jobs
Designing space requires both, technical and Design Thinking skills. Interior design is a versatile field that includes research of styles, History of design, Concept development and innovation of materials. Interior Designing is moreover associated with the social lifestyle behaviour of homeowners. Students need to understand the complete profile and develop a design brief to achieve an aseptically appealing and functional space for their clients. Thus, the field of interior designing is constantly evolving with technology and advancements of client requirement.
First, it is essential to understand user behaviours and desires to create functional and aesthetically pleasing spaces. The choice of coverings, colours, and finishes is, in fact, one important aspect of an interior designing career. The design concept developed by an interior designer is a combined lens of practical exposure and knowledge. It is a dream canvas painted, turned into reality for an end-user. Live project Discussions with clients regarding design concept, material, and practical applications planned designs helps the student understand the implementation thoroughly. Interior designer must look into to comfort conditions whether thermal, lighting or acoustic, as well as ergonomics, which dictates the best dimensions for furniture and objects. Finally, the specification of coatings and materials constitutes the most visible and superficial part of interior designs, which is equally important
An interior designer must plan, research, coordinate, and manage these projects to obtain an adequately healthy and aesthetically pleasing environment for the people who use the space. But what, in fact, is interior design?
What is the road map to becoming a knowledgeable and successful Interior designer? What subjects do you need to study? How to become an interior designer after the 10th and 12th standard? Through this article, we clear your choirs.
How to become an interior designer after 12th Standard? You can choose any stream after the 10th standard to pursue an interior designing career, according to the new education policy; you can study ID with Science stream PCM.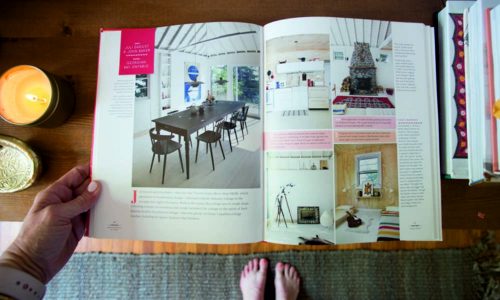 What are the subjects covered in year 1, 2, 3 and 4 of this course?
Year-1
SEM-1
Basics of Drafting
Basics of Graphics
Introduction of Interior Designing (Fundamentals & Studio Apartment)
History of Architecture – 1
Basics of Furniture Designing
Materials & Market Survey
Building Construction – 1
Product Workshop
SEM-2
Application of Drafting
Application of Colours
Principle of Interior Designing
History of Furniture
Glossary of Furniture
Market Survey & Building Construction – Part 2
Grooming and Communication Skills
AutoCAD
Year-2
SEM-3

Building Technology
Life Space Planning & Interior Designing
Design Graphics and Display
History of Architecture
Furniture and Furnishings
Portfolio Development
Retail Store Design
Google Sketch Up
SEM-4
Building Services & Estimation
Urban Space Planning
Elements of Interior Designing
Theory of Architecture
Significance of Furniture
Project Work
Market Dynamics
Photoshop
Landscape Designing
Year-3
SEM-5
Interior and Exterior Treatments
Furniture, Furnishings and Fittings
Art and Graphics in Interior Designing
Entrepreneurship Development
Computer-Aided Design
Building Construction
Interior Designing Projects – Part 3
3DS MAX
Lighting Technology
SEM-6
Exterior and Interior Treatments
Upholstery Furniture & Furnishings
Application Art and Graphics in Interior Designing
Interior Design as a Profession
CAD (Commercial)
Building Construction – Part 4
Industrial Skill Project
Management Skills
Office Design
Year-4
SEM-7
Exterior and Interior Designing
History of Furniture
Art and Graphics in Interior Designing
Building Construction Part – 5
Project and Portfolio
Furniture and Furnishing
Exhibition Design
Business
Coral Draw
SEM-8
Exterior and Interior Designing
History of Furniture
Art and Graphics in Interior Designing
Building Construction Part – 6
Projects and Portfolio
Furniture and Furnishings
Set Designing
Visual Merchandiser
Thesis Project