Jewellery designing is one of the most popular career options in the design industry right now. It's a career for someone who has a good sense of fashion and accessories but is attracted towards all things that sparkle and expensive.
A jewellery design career option is for people who pay very close attention to details and are inclined towards intricate work. We have all heard about popular fields in design like fashion, interiors, graphic etc even though jewellery came in years later it has created its own mark not just in the education system but also in design industry. Jewellery designing is a high end luxury field and it opens doors to several career options in the industry itself from freelancing to journalism to becoming a gemologist or a manufacturer etc.
Jewellery design as a field now also gives you options to further study in abroad or go for degrees like luxury jewellery management, silversmithing etc. The field has no boundaries in what career oath within the industry you want to choose. Due to the increasing trend in personalised wearable stuff for different occasions and jewellers looking to create something out of the box which inturn increases the demand for good jewellery designer's increase in the industry.
The field also offers opportunities to gain certification and awards as every few months there are some very well-known competitions national as well as international providing students and beginners with opportunities like internships, scholarships or certificates that would place them with great brands.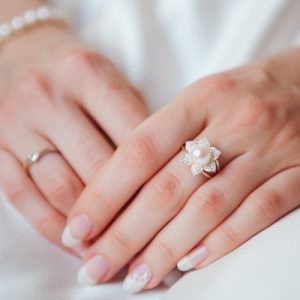 Jewellery Design as a career makes you learn a set of skills that are useful in no matter which path you end up choosing to go ahead the curriculum involves
Indian history of jewellery
International history of jewellery
Computer Aided Design
Gemology
Diamond Grading
Designing
Merchandising
Marketing
Branding
Costume Jewellery
Accessory Designing