INSD Franchise
Opportunity In Your City
19 States, 50+ Centres, 15,000+ students
We believe in bringing the BEST DESIGN EDUCATION to your city.
Within the first 5 years, INSD has joined hands with colleges across USA, UK, UAE, France and many other countries. By doing regular International collaborations with the industry's top minds, we believe in nurturing the country's talent.The advantage of choosing INSD is the brand's credibility and goodwill. With 50+ centres across India, we have a proven business model. INSD has been a desired choice for thousands of business aspirants who always wanted to take up an education franchise as a venture. INSD provides a profitable option of starting a design school franchise.This opportunity ranges from a venturist who is young to the oldest person willing to start a design school. All that is required to start your own play school is a minimum 3000 sqft. area & a total investment of Rs. 15 lakh.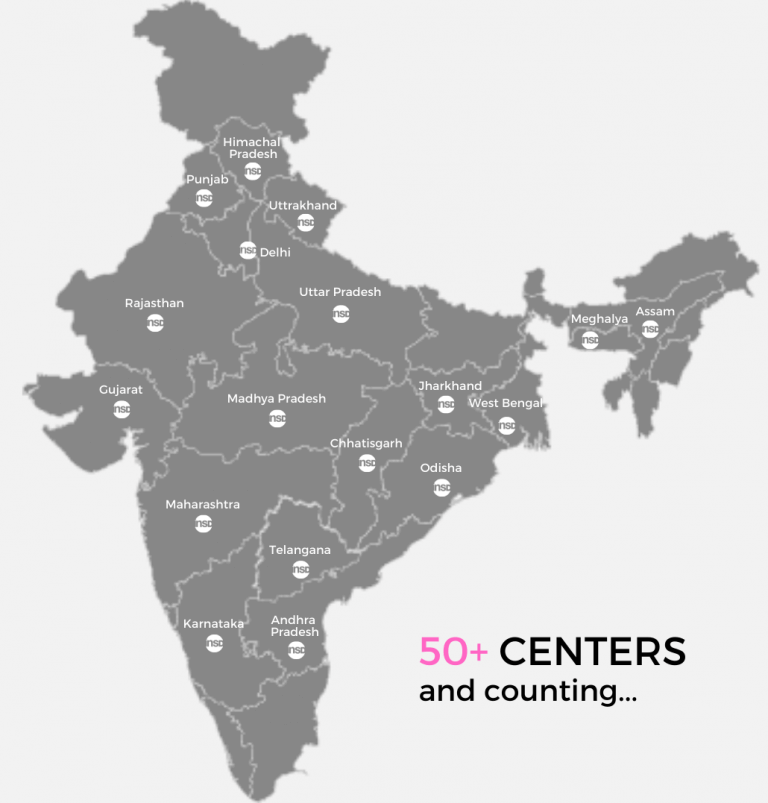 Assisting in site visits
Analysis of & guidance on proposed location
Issuing a customized interior design manual
Inauguration support & guidance
Vendor Tie-Ups
Assistance in recruitment and training of complete staff
Technical training to teachers & counselors
Regular meets with principals & directors
Assistance in recruitment of college staff
On-call support to school staff in day to day working
Drafting Publication/Editorial
Advertisement in local media
Social Media Advertisements
Artworks & Designs
Continuous hand-holding for basic operational issues
Regular R&D of curriculum
Creating support application for easy management
Query handling by designated manager